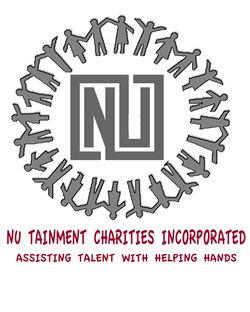 NU TAINMENT CHARITIES INCORPORATED (NTCI) develops, supports, and stewards artistic and performance education for diverse and disadvantaged individuals and communities. NTCI is committed to perform outreach to disadvantaged individuals and communities by conducting educational classes for individuals from underrepresented ethnic communities and non-traditional backgrounds. NTCI educational events are conducted within the United States of America and participation is open to all those who apply. NTCI is funded through donations from the public with the purpose to conduct educational seminars at no cost to participants to prepare them for careers in the arts, entertainment and modeling profession. NTCI also provides forums and prizes to events, competitions and pageants in the form of grants and scholarships to be used to further the education of participants.
---
---
| | |
| --- | --- |
| Help us raise money by purchasing products and Gift Cards from Amazon through our site! | |
---
Another service of NTCI is to negotiate reduced or waived entrance fees, or collect sponsored entrance into events worldwide in exchange for donations. NTCI has agreements with the events below and the list is growing. Please contact the individual events for their specific program.
Miss Intercontinental USA -
www.missintercontinental.us
Miss Star International -
www.starpageantry.international
Mr. Star International -
www.starpageantry.international
Miss Teen Star International -
www.starpageantry.international
For more information, please use the
Contact Us
page.
NTCI is a 501(c) (3) corporation and all donations to NTCI are tax deductible to the extent allowable by law.